Help Us Build…
A Genome for Cooper
In Partnership with Revive & Restore
Welcome to the next round of the Revive & Restore and Cantata Bio® A Genome For (AG4) program. This new fundraising program will enable the sequencing and assembly of a male gray fox (Urocyon cinereoargenteus) genome. Cantata Bio will donate

$500

on behalf of every service project sold starting on April 1, 2022 until enough funds are raised to sequence and assemble the gray fox genome. The program, named A Genome for Cooper, is part of Revive & Restore's Wild Genomes initiative and will be an open resource made available to the research community.
In this AG4 project, the genome of a male gray fox, nicknamed Cooper, will be sequenced and assembled by Cantata Bio. This genome assembly will become part of the Revive & Restore Wild Genomes collection for public access. The gray fox is an omnivore that ranges from southern Canada to the northern tip of South America. Although perceived as relatively common, the gray fox has an enigmatic history in North America and many questions remain as to what exactly their "native" range and current population size is. In addition, gray fox taxonomy must improve, particularly as it relates to past and ongoing climate change in the New England region. Uniquely, this canid can climb trees to escape predators, and thus intensive agriculture, deforestation, and urbanization could threaten gray fox survival . As a result, the prairie gray fox (a subspecies of Urocyon cinereoargenteus) was petitioned for listing on the US Endangered Species Act. Because of its widespread distribution and generalist feeding habits, the gray fox may also represent a reservoir for zoonotic diseases of relevance to domestic dog health, such as canine distemper virus.
Watch this video to meet Cooper! (video credit Andrew Ng, Middlebury)
| Common Name | Scientific Name | Greatest Threats | Range | Population Size |
| --- | --- | --- | --- | --- |
| Gray fox | Urocyon cinereoargenteus | Climate change, hunting, human interference | North and South America | Unknown |
A high-quality reference genome assembly is an essential tool for understanding the biology of any organism. Since the genome encodes a full set of instructions for Cooper's development and maintenance, it is critical to decode this "organism blueprint" to lay a foundation for future conservation genetics studies, such as population-scale resequencing. Drs. Ellie Armstrong and Joanna Kelley, Washington State University (Pullman) in collaboration with Dr. Alexis Mychajliw, Middlebury College and the Vermont Fish & Wildlife Department, have initiated a project to elucidate the gray fox's demographic history and population structure across its range, further enabling conservation action for this ecologically and economically important omnivore. A high-quality genome assembly will be the first step in a rigorous population-scale genetic analysis of the species. This analysis will provide much needed data on population size and structure, taxonomy, range delineation, and other critical features of conservation biology.
Is your research in need of a de novo genome assembly or does the assembly you have require improvement? Starting April 1, 2022 Cantata Bio will donate $500 on behalf of each service project customer until Coopers's fundraising goal has been reached. Please click below to learn more about our service offerings and to request a quote.
"I see gray fox tracks and scat daily on our college campus, but we don't even know when or how this species colonized the northeast, let alone how climate change and increasing coyote and domestic dog populations may shape its future ecology. The genome generated with Cantata will allow us to address these questions about the species' biology and provide tools for teaching and engagement with the public."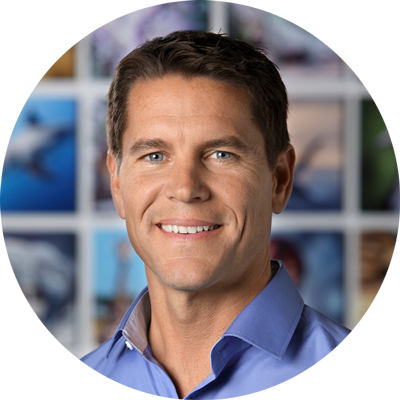 "We are looking forward to working with Drs. Armstrong, Kelley and Mychajliw on this exciting new AG4 project! The resulting genome assembly will be a much needed tool to better understand gray fox taxonomy, population structure and conservation"
Ready to start your project or want to learn more?